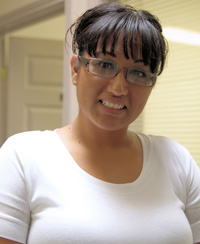 Cynthia
Dental Assistant
Cynthia is one of our wonderful dental assistants, helping Dr. Awagu with all aspects of patient care. She is also our Hospital coordinator and Dr. Awagu's go to girl. She has been a Dental Assistant for five wonderful years. Cynthia loves spending time with her family and doing family activities together.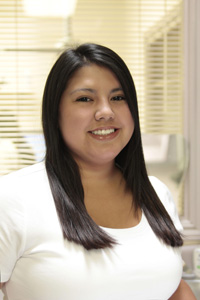 Annette
Business Supervisor
Annette is an indispensable part of our office. She works at reception helping patients check in, check out, schedule appointments, and generally feel comfortable. She knows everything there is to know about insurance coverage and the inner workings of our business. She also helps parents create treatment plans for our younger patients so everyone is involved in the dental care process. Annette has been working in the field since 2005 and she has learned how to help out everywhere in the office, so we're lucky to have a member of our team with such a diverse skill set. She enjoys outdoor activities like camping and fishing, plus family barbecues. We're especially excited for her upcoming wedding, as we're sure her daughter and stepson are as well.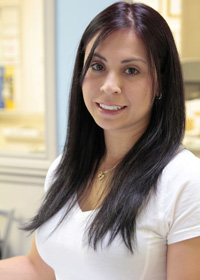 Valerie
Front Office Administrator
Valerie has been working for Windcrest Pediatric Dentistry for 4 years. Valerie helps coordinate visits and treatments of our patients. Valerie is a proud mother of two beautiful daughters. In her spare time, she enjoys taking her family on camping trips! She loves working at Windcrest Pediatric Dentistry because she knows that the patients always leave with a smile!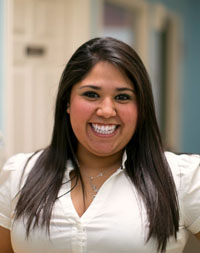 Vanessa
Marketing Director
Vanessa is our Marketing Director. She graduated from the University of the Incarnate Word with a Degree in Business Administration. She is a kid at heart and loves being hands on with the children educating them on the importance of good oral hygiene and making sure their visit to the Dentist is a fun one. She is married and has a dog named Fenway. Vanessa is a huge Boston Red Sox and New England Patriots fan. In her spare time she enjoys going to Texas country concerts and reading.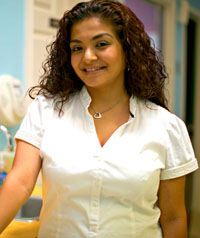 Alice
Accounts Receivable Specialist
Alice is our Accounts Receivable Specialist. Alice is in charge of collecting all payments and sending out dental claims to the insurances. She is also a Dental Assistant with a passion for making children smile, she enjoys being able to help children and make their smiles even brighter. Alice is happily married and has a beautiful daughter. In her spare time she loves hanging out with her family and friends watching movies and having a good time.